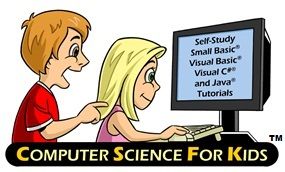 Computer Science for Kids offers a great way for your tech minded children to learn computer programming. I do OK with the day to day end of the computer, but when it comes to the more detailed information we need some help. I wanted to try this with my oldest kiddo. He loves to work on his computer and I thought Beginning Microsoft Small Basic would be a great program for him.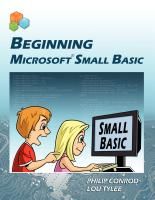 The program takes you through step by step how to do things. However, your child needs to have a basic understanding about how to do things on the computer. Such as rebooting, and accessing the internet. To be completely honest it was a bit over my sons head on some parts. We will most likely shelf this for a while and try again when he is a little more ready.
The suggested schedule is that students work on one lesson each week for ten weeks. The tutorial is 500+ pages and has 11 chapters that walk them through step by step. Learning the language of computers while they are young is so important, especially now. Everyday computers are becoming a bigger part of our lives.
Beginning Microsoft Small Basic is recommended for ages 10 and up.
Instant Internet  "Download Only"
Digital E-Book Edition
Single User License
Item #111-DL $59.95
Retail $59.95 on Sale Now for $34.95
(SALE PRICE Valid Through July 4th)